Professionalism
We are a company that offers professional services in different areas, specializing in Customer Service and IT Solutions.
Custom Processes

Each company inhabits a different universe, so the Contact Center proposal is one hundred percent oriented towards the needs and internal operations of the client.
Optimization
Through permanent audits, critical points are analyzed, improvements are implemented and weekly, monthly and quarterly reports are generated.
Advisory and consulting service

In LinkSolution we offer the consultancy and consulting service so that your company has the best technological solutions available to support and improve the efficiency of its internal activity. These solutions should increase the efficiency of company systems, lower costs and improve the individual and collective productivity of employees.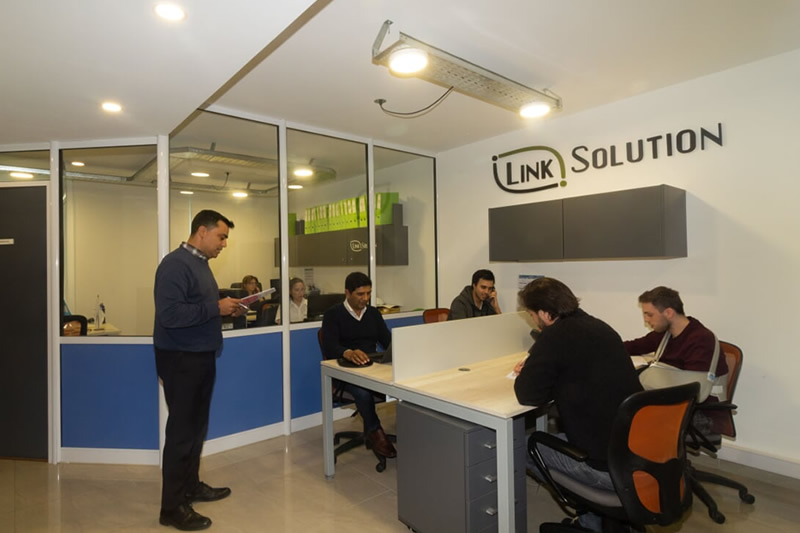 The levels of action are as follows:
Negotiation with suppliers
Project Planning and Management
Feasibility studies
Process Analysis and Optimization
Search and Deploy Technology
At the moment of integrating operations, technological infrastructure, systems, human capital, etc. With the sole objective of improving the provision of Services and the consequent improvement in the cost-benefit ratio, it is important to determine who will be the best ally to accompany it to ensure sustained success over time.
Quality Commitment
All the processes of the Consulting services offered, are implemented with strict rigor on the ITIL standards.
Much more than solutions
Our commitment is to offer an excellent quality service, providing differential products in the outsourcing market about Contact Center, Technology, Turnkey Project Management, CRM, Consulting, ITIL, applying modern and innovative management tools at all times.