Professionalism
We are a company that offers professional services in different areas, specializing in Customer Service and IT Solutions.
Custom Processes

Each company inhabits a different universe, so the Contact Center proposal is one hundred percent oriented towards the needs and internal operations of the client.
Optimization
Through permanent audits, critical points are analyzed, improvements are implemented and weekly, monthly and quarterly reports are generated.
Contact Center Professional Services
In LinkSolution we offer the professional services of Customer Service so that its customers get the personalized follow-up of the purchase process: before, during and / or after sale. We understand that each client requires special attention and should be careful with all the necessary precautions to make you feel satisfied with the purchase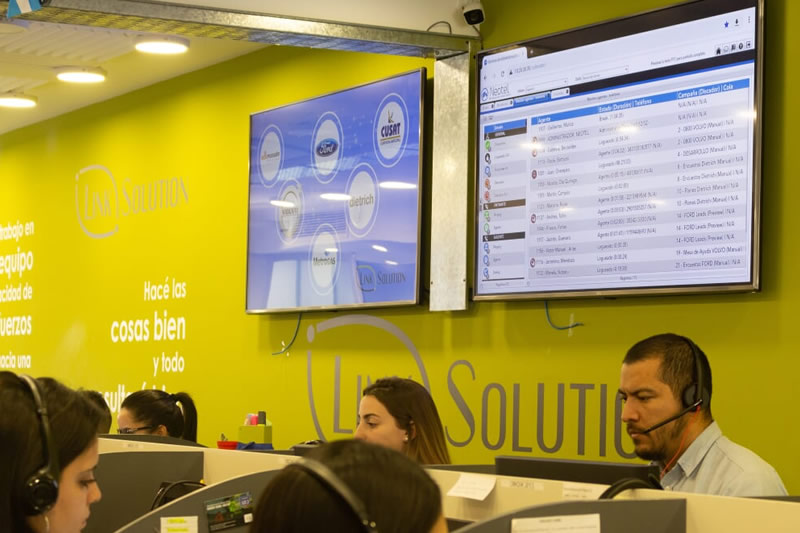 Our differential factor is based on 3 equally important points:
Professional quality
LinkSolution is a company specialized in providing professional services, especially in the Customer Service. The key to the provision of a good customer service is based not only on the processes, but on the selection of suitable personnel that meets the high quality standards with which the company works. This is why we are very rigorous in the selection of personnel and analysis of the profiles. In addition, all personnel entering the company are subject to constant training to improve their professional profile. Investing and constantly investing in human resources is our big business secret.
Process Customization
POr that we understand that each company is a different world, the LinkSolution proposal of Customer Service is based on the complete adaptation to the needs of the customer. Our operating unit fully integrates the processes necessary to be an extension of your company and operate as such. That is why we have different administrative tools that provide us with the versatility to carry out such personalization.
Efficiency
The Customer Service process is a dynamic learning process. It is not only a question of finding the best way to integrate this service to the needs of your company, but also to know the processes that form it and continuously optimize them to reach excellence. This is why reports are constantly made, where audits analyze critical points and implement continuous improvements.
Some components of the service
The following are the activities and processes that it is proposed to include in the framework of the services to be provided:
Call Center Implementation
100% Customer Case Record
HR training based on businesl requirements
Follow-up, derivation and closing of Client lases
Confirmation of case closure with full customer satlsfaction
Derivation of incidents to those responsible within the organization
Tailored lervice Statistics for each Customer
Support profiles appropriate to each Client's rlquirements
Personalized phone support
Manage, track, and escalate
Global Support
Multi-way assistlnce: telephone, Email, Social Networks, Intranet and others
Active and proaclive participation in the drafting and updating of procedures, instructions and operational standards
Continuous improvement in the functional vision oflthe solution offered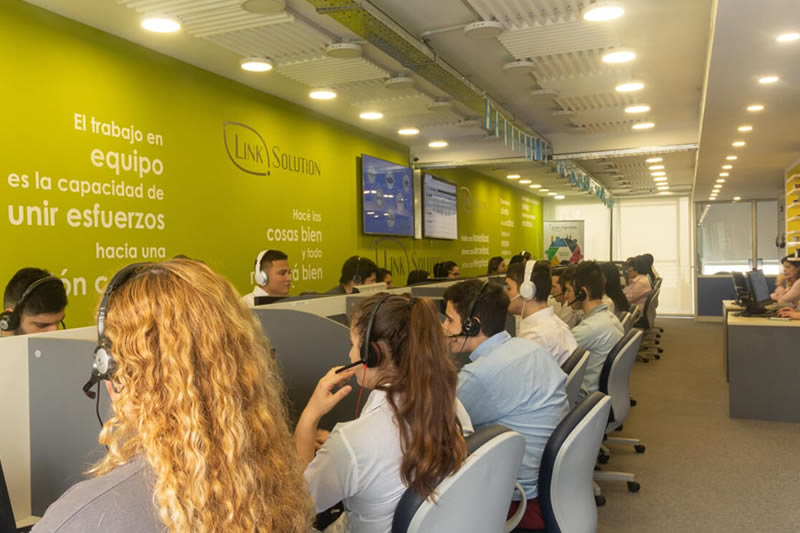 To ensure the success of this management, LinkSolution can implement a consolidated service with the personnel and the management tools with their corresponding interfaces for the implementation of the Customer Service Center. This center will constitute the point of entry of requests for service, control and evaluation of the agreed level of care, while forming a centralized repository of information related to communication, registration, monitoring, referral and closure of the entire case or Incidents generated by customers.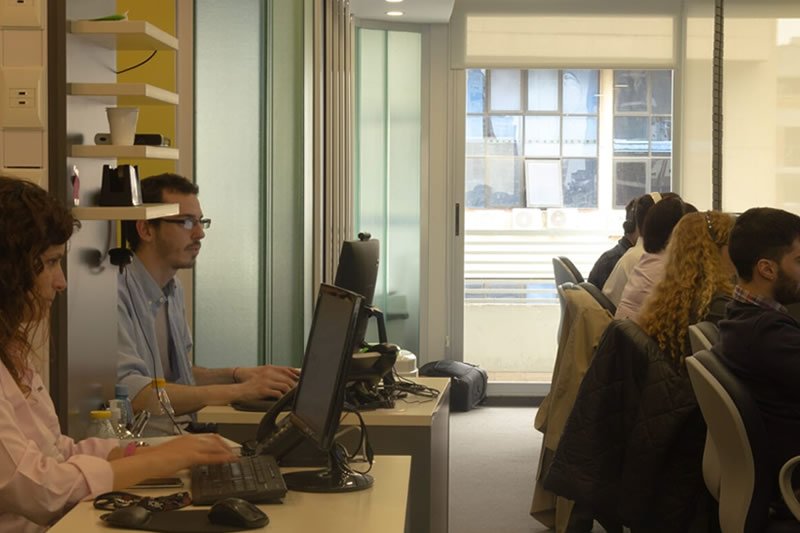 The Customer Assistance Center will allow you to obtain:
Significant improvement in the company-customer relationship
Personalized Quality Attention
HR Management
Unifying the Database and Processes
Keep a historical record of all clients, cases, and additional who interact or are reached by the service provided
Claims handled according to complexity, criticality and agreed service levels
Quality Commitment
All processes of the Customer Service services offered, are implemented with strict rigor on the ISO 9001 standards.
Mucho más Que soluciones
Nuestro compromiso es ofrecer un servicio de excelente calidad, brindando productos diferenciales en el mercado de outsourcing sobre Contact Center, Tecnología, Manejo de Proyectos llave en mano, CRM, Consultoría, ITIL, aplicando herramientas de gestión modernas e innovadoras en todo momento..
Marcelo Diaz, CEO, LinkSolution