Professionalism
We are a company that offers professional services in different areas,
specializing in Customer Service and IT Solutions.
Custom Processes

Each company inhabits a different universe, so the Contact Center proposal is one hundred percent oriented towards the needs and internal operations of the client.
Optimization
Through permanent audits, critical points are analyzed, improvements are implemented and weekly, monthly and quarterly reports are generated.
Responsibility for network resources
The service provided by LinkSolution contemplates assuming absolute responsibility for the management of the LAN and WAN network resources (subsidiaries of its corporation), being able to be monitored remotely or at the client's premises, Hardware and Software of own monitoring or leasing for the client. Home Among the tasks to be developed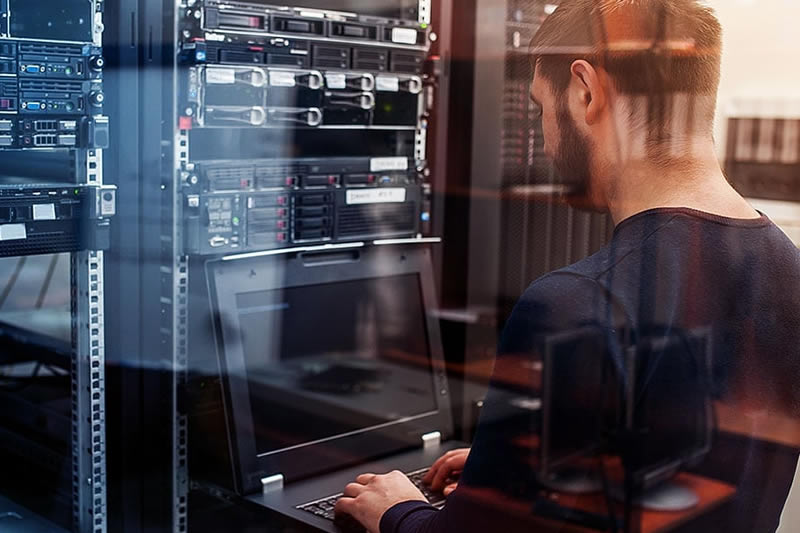 LAN / WAN Network Monitoring
Monitoring On Site or remote at the SNMP level, using latest generation tools
Proactive troubleshooting of LAN network communication devices
Reports and Statistics
Network Equipment Inventory
Installing, Configuring and Running the Management Software
Monitoring network devices under repair / warranty through customer-defined contracts
Control settings by device. Definition of the operating environments of each of them
Logical segmentation of the network, and configuration for remote access of computers
Emergency procedures in case of device crashes
WAN monitoring
Monitoring all WAN interfaces
ABM Firewall Rules
Special settings for links or VPNs
Opening and Tracking Vendor Claims
On Site Communications Support
This service is the extensive part of the monitoring service, for all those problems that can not be solved remotely by the monitoring service. It can be provided under the call on demmand mode (we send a field technician to the site according to requirement) or permanent In House of the client (this is when the SLA agreed requires very short times of restoration for critical mission teams). > Within the facilities to be offered we can list: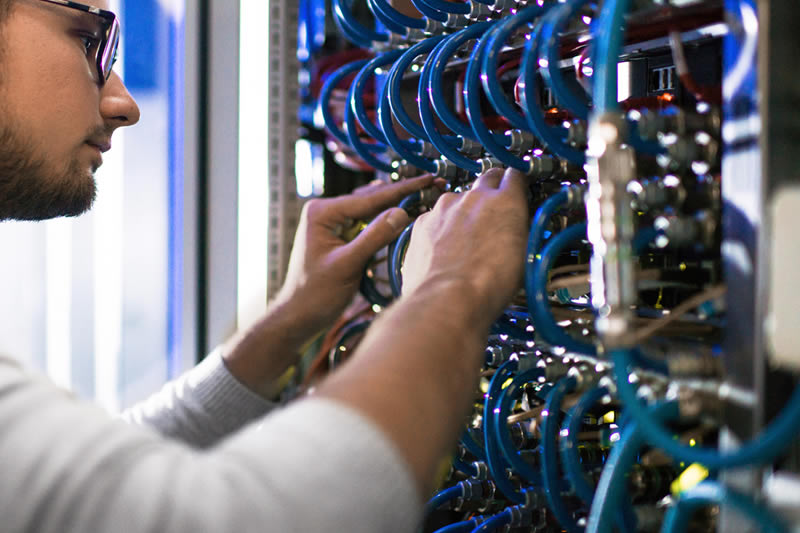 Equipment Preventive Maintenance
Corrective Maintenance
Survey and control of all communication devices, bearing a trademark registration, model and no. serial. Tracking changes in parts, updating information constantly
Opening and Tracking Vendor Claims
Daily Reports of Network Events – Memorandum, which details all those events detected in the LAN and WAN, is obtained by performing an analysis of the information that will give us the Help Desk System detailing: Nro Of the incident, the IP of the affected device, the summary of the problem and the actions taken that were recorded in the same incident
Metrics and Monthly, Semester, Yearly Reports of Network Equipment Availability, Change Management, etc. Measuring traffic on the network
Traffic analysis and evaluation
Upon request, OSI layer 7 analysis is performed at traffic peaks to determine causes and evaluate action plans in the event of excessive collisions.
From the different measurements and statistics, reports are presented to the Management in order to analyze alternatives for improvements in the performance and architecture of the network. LinkSolution will design internal procedures that are part of the procedures manual
Provision of Network Equipment
Our strategic alliances make it possible for us to provide first line Networking products with closed packages of extended warranty service, which depending on the Service will include:
Basic Installation On Site
Configuration according to Customer needs
Spare Parts Express service
Quality Commitment
All the processes of the services of Administration and monitoring of offered networks, are implemented with strict rigor on the ITIL norms.
Much more than solutions
Our commitment is to offer an excellent quality service, providing differential products in the outsourcing market about Contact Center, Technology, Turnkey Project Management, CRM, Consulting, ITIL, applying modern and innovative management tools at all times.

Marcelo Diaz, CEO, LinkSolution