Professionalism
We are a company that offers professional services in different areas, specializing in Customer Service and IT Solutions.
Custom Processes

Each company inhabits a different universe, so the Contact Center proposal is one hundred percent oriented towards the needs and internal operations of the client.
Optimization
Through permanent audits, critical points are analyzed, improvements are implemented and weekly, monthly and quarterly reports are generated.
IT Help Desk Solutions
The IT Help Desk solution, is expected to be provided «In House» or from our facilities, by means of rotating lines for the input of users' queries and requests and an email address for the reception of Complaints. The service is responsible for containing the claims of the affected areas to solve it with practicality at the time of the claim.
The requirements to be received, ranging from incidents related to the software and hardware of the company, to queries of various kinds, which means that the IT Help Desk is considered a point of consultation and Resolution of all operational problems in the company's information systems. Home We have wide flexibility in the service schedule.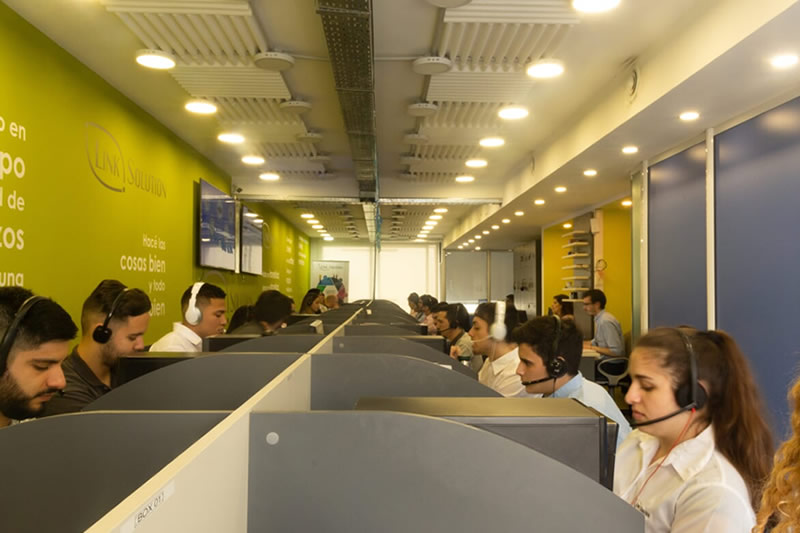 Levels of Service Attention
First and Second Level Support – Claims Compliance : opening of incidents, in the face of problems of various kinds, by telephone or mail (connectivity problems, analysis of more serious problems, software problems, superficial diagnosis of problems Hardware, etc.).
Third Level Support – Remote Access : When the help desk staff exhausts Level I and II instances, remote intervention of the user's PC is envisaged using state-of-the-art technology tools. This will allow the Help Desk Operator to control the equipment and solve the problem immediately.
Preparation of instructions for users, such as instructions on corporate applications, software updates, etc.
Computer Virus : The Help Desk carries out continuous research in the field of computer viruses, updating antivirus, in order to keep users informed by means of communication via mail on a periodic basis. Regular check will also be performed on the servers. It will seek to achieve a high level of confidence and educate users on this topic.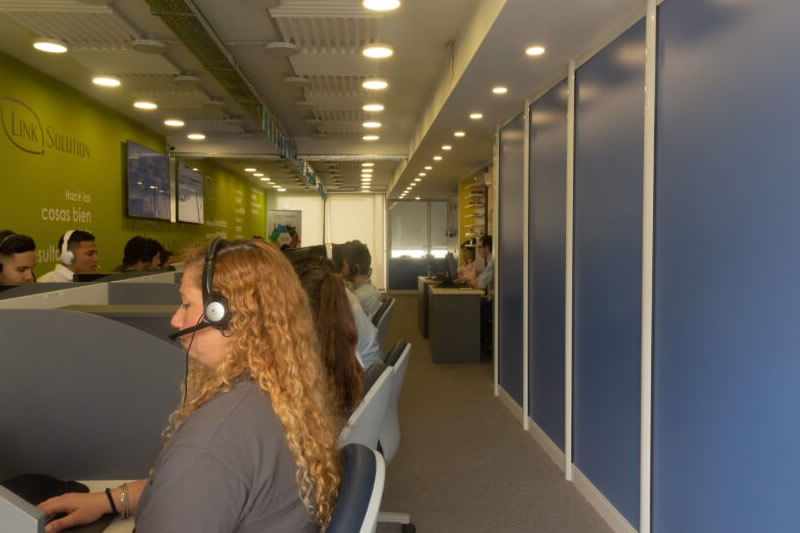 Operations on your Data Processing Center
We take control and absolute responsibility on your Computing Center and we provide support on those processes of critical mission, 7 x 24 Hs.
Computing Center Maintenance
Servers Control and Checklist
Launching and Process Control
Launching Backup Operations
Running Emergency Scripts
Tracking and Escalation of Issues
Coordination of problems between different areas
Incident logging
Communication Establishment
Making reports at night : Report daily to those responsible for critical sectors everything that happened during the night shift, which includes night-time cancellations, batch processes, status of backups, and important news.
Backup Policies : Maintenance of Backup Policies, Updating of rotation schemes, Offsite management.
Preparation of reports and statistics
All the activity carried out by the company is provided with reports and statistics so that the client has a correct evaluation of the current situation.
In addition, due to the flexibility of the tools used, various reports can be made at the request of the customer or according to the needs of the service.
Quality Commitment
All the processes of the offered IT Helpdesk services are implemented with strict rigor on the ITIL standar rules.
Much more than solutions
Our commitment is to offer an excellent quality service, providing differential products in the outsourcing market about Contact Center, Technology, Turnkey Project Management, CRM, Consulting, ITIL, applying modern and innovative management tools at all times.