Professionalism
We are a company that offers professional services in different areas, specializing in Customer Service and IT Solutions.
Custom Processes

Each company inhabits a different universe, so the Contact Center proposal is one hundred percent oriented towards the needs and internal operations of the client.
Optimization
Through permanent audits, critical points are analyzed, improvements are implemented and weekly, monthly and quarterly reports are generated.
The work team
Managed by first level professionals, the Technical Support service can be provided under the «call on demmand» mode (we send a field technician to the site as required) or «permanent In House» This is when the SLA agreed requires very short restoration times for critical mission teams). Depending on the needs of the customer, the best service option is found.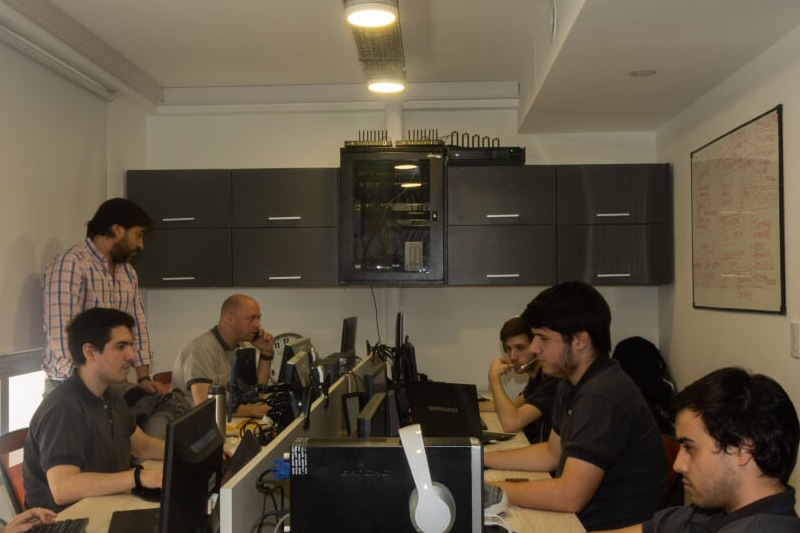 The service may include:
Preventive and Corrective Maintenance of the park of microcomputers and their associated equipment
Installing networked computers and changing network topology, assigning IP addresses, automating network sessions for the user, configuring the user environment for e-mail and other services, setting up applications for printing to printers in the sector , Orientation of the use of network resources to the user.
Attention to hardware faults in computer equipment. Diagnosis of the problem, replacement of defective parts, configuration and testing of equipment and parts, placement and transfer of replacements in a temporary way until repair of the original.
The service includes the provision of parts and repairs of all PCs and printers included in the agreed service, which are not under warranty or under a service from another provider.
Survey and control of all devices, bearing a trademark registration, model and no. serial. Tracking changes in parts, constantly updating information

Opening and Tracking Vendor Claims
Because today's PCs and servers play critical roles within the enterprise, and to maintain the high quality standards in services offered, all the technical staff of LinkSolution is constantly trained in new issues And technological evolution. With this we always try to anticipate new possible problems.
Commitment to quality
All the processes of the IT Support services offered, are implemented with strict rigor on the ITIL standards .
Much more than solutions
Our commitment is to offer an excellent quality service, providing differential products in the outsourcing market about Contact Center, Technology, Turnkey Project Management, CRM, Consulting, ITIL, applying modern and innovative management tools at all times.