Professionalism
We are a company that offers professional services in different areas, specializing in Customer Service and IT Solutions.
Custom Processes

Each company inhabits a different universe, so the Contact Center proposal is one hundred percent oriented towards the needs and internal operations of the client.
Optimization
Through permanent audits, critical points are analyzed, improvements are implemented and weekly, monthly and quarterly reports are generated.
Quality commitment
In LinkSolution S.R.L. we are committed to the highest quality standards in each of the services offered, including the creation of content, methods and tools for continuous training of staff. This commitment guarantees the satisfaction and loyalty of our clients around the world.
In LinkSolution we work constantly so that all the services offered respect the ISO certification rules and update their knowledge and practices according to the norms. The definition and implementation of quality processes, guarantees the reliability of the services provided to our customers.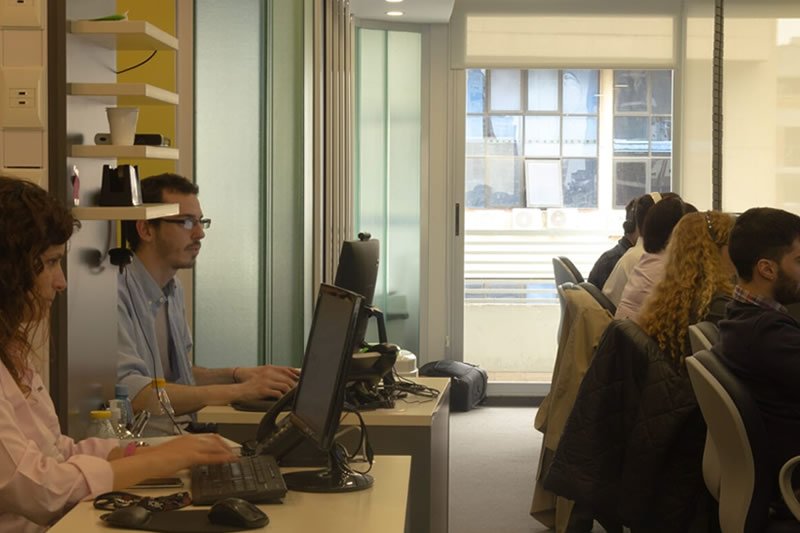 Our employees are selected under the following standards, in addition to their prior knowledge:
Respect the needs of our customers.
Working closely with our suppliers.
Means of motivation for our employees and employees.
Renewed confidence through continuous improvement.
Implementing a sustainable development approach.
Quality Process
Our partners participate in our commitment to quality through:
The high requirement in logistics planning to guarantee the delivery of projects in the agreed time.
A careful selection of expert trainers.
Risk management of Human Resources, customers and suppliers, to ensure the proper functioning of each project.
The continuous development of personal skills of all our employees.
Much more than solutions
Our commitment is to offer an excellent quality service, providing differential products in the outsourcing market about Contact Center, Technology, Turnkey Project Management, CRM, Consulting, ITIL, applying modern and innovative management tools at all times.